One of the joys of owning an MP3 player is that it allows the owner to take a large portion of her music collection wherever she goes. In order to move your music collection to the portable player, you must use audio CD ripper software to extract or rip the audio data from your CDs first. Free Burning Studio is a program that can be used to rip music from a CD so that you can transfer them to an MP3 player for enjoyment anywhere you like.
Step 1. Activate Audio CD Ripper
Launch Free Burning Studio. Insert an audio CD to the CD drive and click "Audio CD – Audio CD Grabber" to run the audio ripper wizard.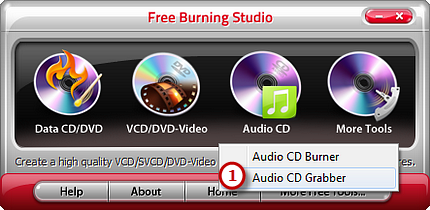 Step 2. Select Ripping Device
The ripper will automatically scan your system and list the available devices. Choose one of the usable ripping drives from the list (the system will select it by default if there is only one). Click "Refresh" to update the device list if you plug in new devices or change the disc in the drive.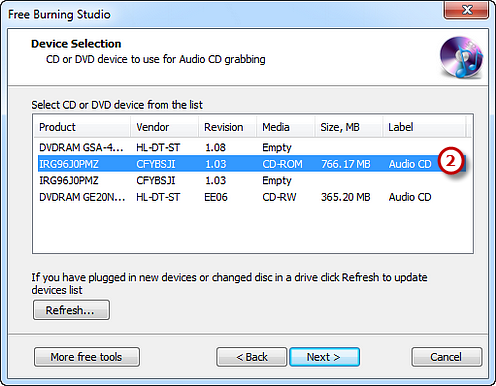 Step 3. Select Output Folder & Check the Tracks
Click the square button to select an output folder to store the ripped audio files. Then you can check the listed audio tracks you want to rip or uncheck some tracks you don't need (All the tracks are checked by default). If you have changed disc in the drive, just click "Refresh" to update tracks list.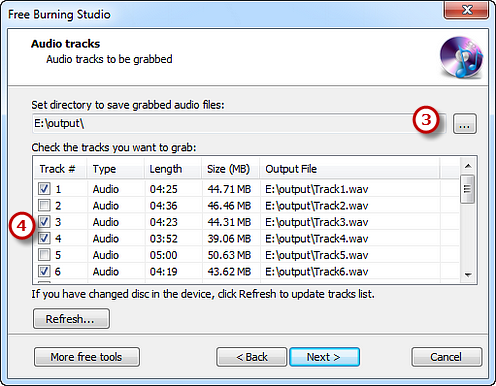 Step 4. Specify File Compression & Start Ripping
Choose one of the compression types from the available templates to fulfill your needs. Click "Next" to start ripping and wait until the process bar reaches 100%. The disc will eject after the audio CD has been completely ripped.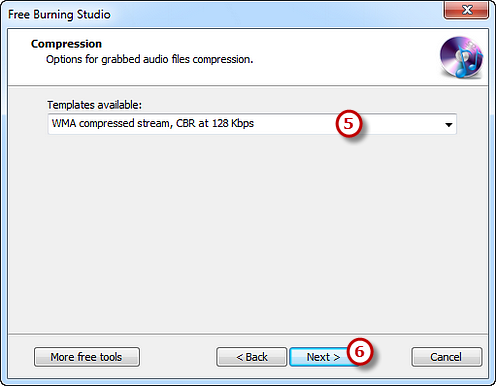 Please follow and like us: